Ken, Reece & Neil getting started!
Shairice needed some footage of her skills to submit for a summer Cheer Instructor job, so she came up to Lewis to play and stunt around.

Another one!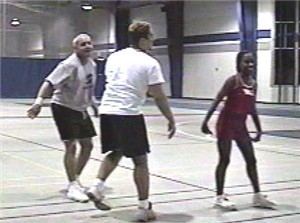 Ah yeah, just re-group & do it again!


Ken & Reece toss lib
I video taped her stunting around with Ken, Nick and Neil in the field house at Lewis in April 1999.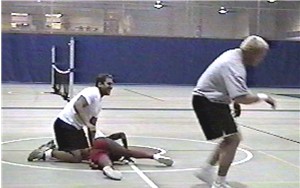 Neil & Reece don't quit hit thier toss lib!
OOOPS . . . Shairice and Neil
don't quite hit that toss lib,
as Ken runs to get the
oncoming basketball.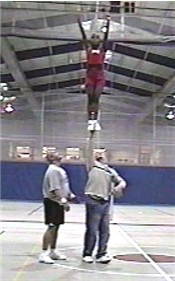 Nick & Reece toss a cupie, as Ken spots!